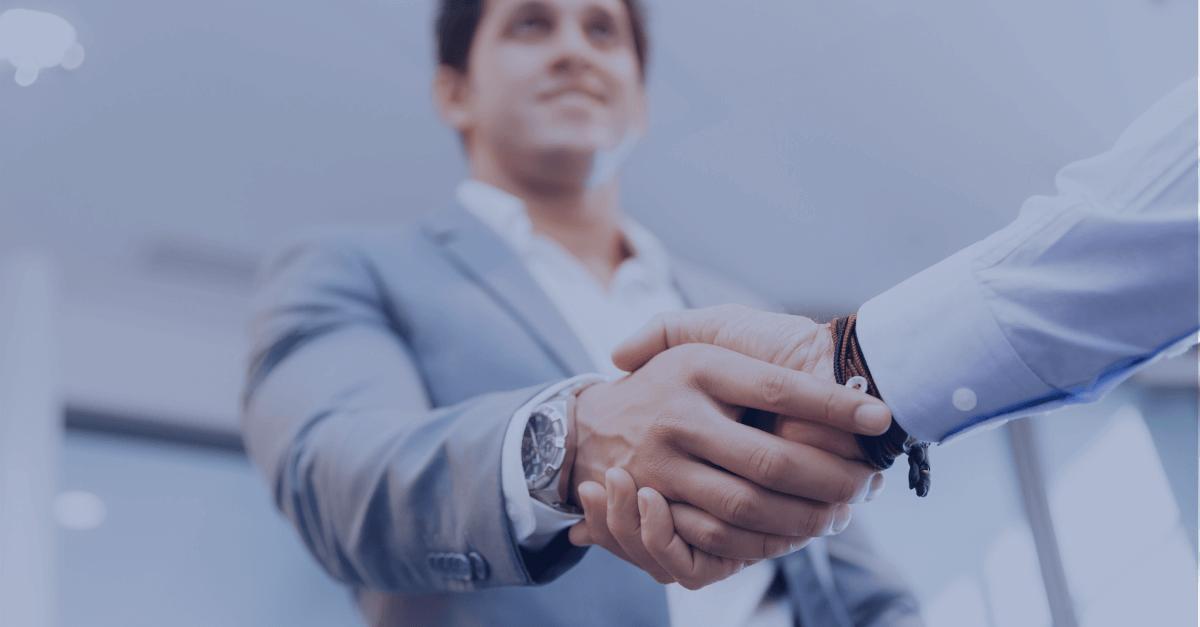 Wondering what it takes to be a legend merchant services sales rep? We will tell you exactly the things you require! This guide is specially designed to help you take off your career and get so many sales that it might become hard for you to handle.
But all of this will require you to work hard, give your 101%, put in several hours a day, and have patience. If all of this seems feasible, then congrats, you are the perfect candidate for merchant services sales jobs. Now you just need to work on the five important tips we have mentioned below, so let's start:
Work On Your Business Plan:
Starting a payment processing company has many perks, and one of them is freedom. You are your own boss; you don't have to answer to anyone. However, this freedom means that you need to work and think like a business owner, and that's why you need to have a business plan. Yes, having a good credit card processor on your back is helpful as you will get merchant services sales training, but you will have to embark on this journey on your own. So to ensure you have a solid plan for taking your business to the height of success, you need to answer the following questions:
How will you approach the market? (Your method for getting clients)

From where will you get your revenue? (Will you only be selling merchant accounts or the technologies like POS terminals as well?)

Will you leverage the internet to get leads?

Will you use cold calling to promote your product(s)?

Will you personally reach businesses and pitch?

How will you pitch to get as many clients as you can?
These are a few major points you need to include in your business plan. We suggest that you just focus on a few approaches at the start and measure the results. Selling credit card processing service is something that needs a strategy, implementation, evaluation, and continuous fine-tuning.
Soon you will know which approach is working for you and where you lack, you can focus on the ones that are giving you results and get more education and training for the ones that need improvement.
Build Your Network of Referrals:
Finding a reliable credit card processor is an essential yet challenging step that merchants need to take. If they know that there is someone who can help them connect with a credible processor, they will come running towards him, and YOU CAN BE THAT SOMEONE! All you need to do is increase your social circle and hand out merchant services sales jobs to people in your network.
You can tell them to refer businesses that need credit card processing service to you, and in return, they will get a commission. The referrers will send businesses your way; you will educate them about the credit card processor and seal the deal. Yes, you will have to share some of your earnings, but you don't have to share the bonus that you get. Plus, you wouldn't have gotten those sales anyway, so something is better than nothing. Your business needs sales at the start, whatever your approach is.
Besides this, you also need to have a circle of merchants. Start approaching merchants and offer them your help for free. You don't have to sell them the plan; you need to sell without selling! Just connect with different merchants, join their conventions or conferences, or whatever events they have. Network with them and if anyone approaches you for help, lend them a hand without asking for anything.
When your expertise and continuous support come into notice of merchants, they will definitely suggest you to anyone who needs credit card processing in their circle. This is called the word of mouth marketing, and it is extremely powerful, nearly 92% of people believe in suggestions coming from friends/family more than advertising. 
Pick The Right Merchant Services ISO Program:
This is the most crucial part of your journey that can either make or break anyone's career. Not all credit card processors offer equal opportunities, benefits, or services to both merchants and agents, which is why you have to be very careful when selecting one. Here are a few key points to consider:
Their Offerings to Merchants:

 They should offer value to the merchants with things like free POS terminal, fair fees, and the latest, smooth and easy-to-use POS software. These are the things that attract merchants, which means you have more chances of closing the sale.

Gauge Their Customer Support:

 Talk to the merchants and agents working with them, make sure they have a good customer and agent support. Nothing is worse than a processing company leaving its agents hanging when there is an issue that needs to be solved.

See if They Work in High-Risk Industry:

 You might start small and play it safe by dealing with low-risk businesses, but as your business grows, you will be dealing with high-risk industries like cannabis as well. Make sure that the processor works in such industries, so you don't have a limited group of merchants to work with.

Discuss Your Contract:

 You need to work with a company that offers a good share of the fee to its agents along with different bonuses. Also, look out for too good to be true kind of deals because if they are offering something that doesn't leave them any money, then something can be fishy.

Should Not Be Exclusive:

 They should not require you to only work with them and not any other processor. This will limit your earning potential. You should be able to work with others along with them or switch to others if they are not working out for you.

Should Not Have Quota Requirements:

 There should not be a requirement that you need to make X amount of sales each month to keep your residuals even if the past clients are still working with them. Find a company that allows you to keep the residuals regardless of the number of accounts you open.

They Should Train You:

 The partner should offer the necessary training you need to know how to use all the equipment and software so that you can better educate the merchants. They should offer merchant services agent training and also teach you to read all types of forms that you will be dealing with, so you know what you are doing. Working with a credit card processor offering all of these benefits will ensure a safe and successful career for you as a merchant services sales rep.
Know What You Are Doing:
No matter which kind of field you are working in, your number one priority is to serve your customer the best way you can; this is the secret to success that everyone asks about. If your clients have any problem, you need to go running to them, fix the issue, and leave them happy. This is what will make you a successful merchant services sales rep.
So to be able to do this, you need to leverage all the pieces of training available, read every educational material you can find, and also utilize online resources like YouTube, Lynda, and Udemy to learn the things that are not covered in the company's curriculum. You need to be on top of your game in both selling and customer support. Also, attend various workshops and conferences related to your field, connect with experienced agents who have been selling merchant services for years. Consume any knowledge bombs they drop like a sponge. Be a merchant services nerd if you have to but get an excellent grip over how things work. This will help you in ways you cannot imagine now because knowledge is power after all.
Always Be Truthful:
They say honesty is the best policy; I say AMEN TO THAT! Honesty is what will make people keep coming back to you. The world is already full of liars and cheaters; finding someone businesses can lean on is difficult. So if amid all of this dishonesty, you come with your truthfulness; merchants will come running to you.
However, you cannot advertise that you are authentic and credible; you need to prove it. So for that, you need a lot of patience and a lot more honesty. Tell your merchants everything right off the bat; who you are, what you are offering, how much will they be paying, the good and bad about the processor, and anything else that might come as a surprise later on.
When your clients see that they can actually trust you and that you went out of your way in helping them, they will not only prefer to work with you; they might ask their merchant friends to tag along – a win-win situation!
Over to You:
You see, becoming a pro in selling credit card machines is not as hard as it might seem. You just need to have a plan, a network of referrals, a good processor, a wealth of knowledge, and honesty. These ingredients will soon make you one of the most successful agents in the industry.
So if you want to stop thinking and do something, then join a credible merchant processor now, work on yourself and reach the heights of success – the sky is the limit!
For More Info Call Shaw Merchant Group at 855-200-8080